Metal Plus Wood Equals Classy Interiors
One of the most crucial things about interior designing is getting the balance right. To have the home decked out in a way that not only maximizes space but also adds an aesthetic to the house that is unique to itself. Simple shapes, styles, textures, colours and elements can add to the house a certain sense of grandeur and understated elegance.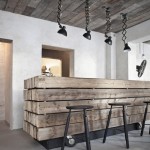 Designers the world over believe that infusing both the ying and the yang elements help infuse a sense of great balance between the masculine aspects of metal and the feminine aspects of wood. The warmth of the wood combines with the classical metal look seamlessly and provides a much needed contrast to the space.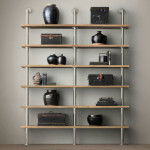 Two of the most commonly used materials in construction and interior décor, wood and metal can be used in a variety of ways around the house. There are a lot of methods that can be applied to cut the materials including waterjet, laser cutting among many others. The prices will vary depending upon your requirements but the end result is something you will definitely be proud of. Depending upon the thickness of the material and the implementation of it, you may have to change the design.
From using this combination to deck up your stairs, patio or even dining table to utilizing it in standalone elements around the house, there are a variety of ways that you can use metal and wood in your home. Bookracks are another way that metal and wood can be combined to give that perfect balance to your home. Kitchen counters are another way where wood and metal go perfectly together. So wait no further, find yourself the perfect combination of wood and metal to give your house that added pizzazz.